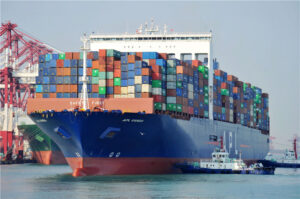 China hopes the United States will remove additional tariffs on Chinese goods as soon as possible to return bilateral economic and trade ties to normal, the Ministry of Commerce said on Thursday.
In response to the US decision to reinstate certain "Section 301" tariff exclusions for Chinese products, Shu Jueting, the ministry's spokeswoman, said at a regular briefing the move will be conducive to normal trade.
She reiterated unilateral imposition of additional tariffs on China is not good for China, the US or the rest of the world.
Against the backdrop of rising inflation and new challenges faced by the global recovery, China hopes the US considers the fundamental interests of consumers and producers in both countries and removes all additional tariffs imposed on China.
Shu's remarks came after the US Trade Representative's office said on Wednesday it has reinstated 352 expired product exclusions from US "Section 301" tariffs on Chinese imports, well short of the 549 exclusions it was previously considering.
Fuentes: ChinaDaily