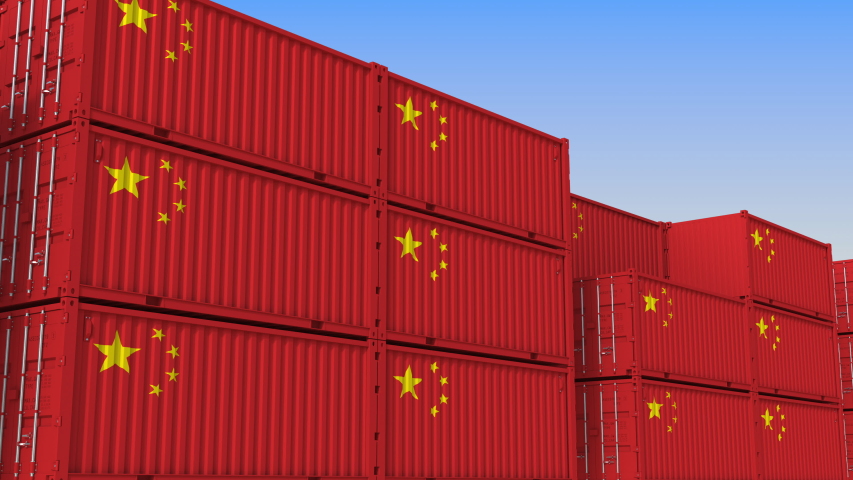 The COVID-19 pandemic has demonstrated the vulnerability of global supply chains, and the critical role that China plays in the supply process and production of goods from different sectors.
Despite this, companies will not move the entire supply chain out of China. In a survey made by the Japan Foreign Trade Organization (JETRO) in September 2020, only 7.7% of Japanese companies reported that they were considering moving production out of China. Similarly, a survey made by the German Chamber of Commerce in China in February 2021 reported that 96% of German companies in China plan to stay and 72% intend to invest more in China. In the case of US companies, according to a 2020 survey of members of the China-US Business Council, 87% of companies reported that they had no plans to move their production outside of China, while 11% reported changes of recent or planned production to other parts of the world, with Thailand and Mexico as the main alternative destinations.
There are three factors that influence whether companies decide to stay in China and new players want to invest in China:
Smart Manufacturing.
Acceleration of the logistics sector in China.
E-commerce.
Smart Manufacturing
New technologies allow companies to reduce their costs and be more sustainable from an environmental point of view. Examples include the following:
Automation: social distancing in factories and warehouses became a necessity, for that reason a Chinese company implemented an unmanned warehouse strategy where the entire storage, packaging, and classification process is carried out by smart devices. This allows the company to increase the efficiency of its supply chain and manage 200 thousand orders per day.
C2M Model: the Consumer to Manufacturer model refers to using huge data sets and artificial intelligence (AI) algorithms to help Chinese manufacturers predict consumer preferences and develop specific brands in the Chinese market. By producing on-demand, factories can eliminate the inventory-to-sales ratio, alleviating inventory risk. The C2M market is projected to exceed USD $6 billion by 2022.
Acceleration of the logistics sector in China
The Regional Comprehensive Economic Partnership (RCEP) agreement signed last November by the countries members of the Association of Southeast Asian Nations (ASEAN) will remove trade barriers among ASEAN countries, stimulating the development of export trade and providing enormous opportunities for the development of China's International Third-Party Logistics (3PL) Industry.
In order to boost the transport capacity of large goods, central and local governments have increased financial support for the construction of logistics facilities, such as dedicated railway lines and multimodal transport stations, and have promoted that the dedicated railway lines enter ports and large industrial and mining companies to accelerate medium and long-distance transportation. In addition, in April 2020, the State Post Office announced the three-year action plan for express delivery in villages (2020-2022), as it seeks to boost local consumption and increase logistics coverage in the country.
According to Deloitte, the development of logistics companies will focus on emerging technologies such as 5G promoting new technologies, including robots, intelligent storage, and automatic sorting, improving automation, digitization, and intelligence in the supply chain.
E-commerce
The growth of online consumption has driven the expansion of the logistics sector. According to Deloitte, by the end of this year, express delivery revenue is expected to have reached around USD $139 billion, with a delivery volume of approximately 80 billion items, highlighting the vitality and enormous potential of the market for express delivery from China.
Moreover, cross-border e-commerce will grow rapidly thanks to the "dual circulation" policy and the RCEP. In cross-border e-commerce imports that satisfy domestic consumption improvement needs and drive demand forward, Chinese consumers will buy high-quality imported products, including high-end cosmetics and home appliances, from Japan and South Korea at more favorable prices, according to the RCEP. For e-commerce exports, the RCEP will simplify customs procedures, improve logistics, and reduce production costs. At the same time, relying on the advantages of domestic supply chains, China's e-commerce exports to Southeast Asia will develop rapidly in 2021.
Conclusion
It is a fact that the pandemic has brought unprecedented challenges to companies, however, it has also motivated them to innovate and optimize their supply chains through digitization. Furthermore, China will remain a major global manufacturing power as the long-term outlook for China to continue to improve the business environment remains intact, attracting foreign investment to the country, increasingly focusing on its domestic market and high-value-added sectors in the next few years.
Sources:
Deloitte. (2021). 2021 China Outlook. Retrieved from: https://www2.deloitte.com/cn/en/pages/about-deloitte/articles/deloitte-research-issue-61.html
Hao, K. (2020). C2M: la apuesta de China para dejar de depender de la exportación. Retrieved from: https://www.technologyreview.es/s/12304/c2m-la-apuesta-de-china-para-dejar-de-depender-de-la-exportacion
JETRO. (2020). 2020 JETRO Survey on Business Conditions of Japanese Companies Operating Overseas (Asia and Oceania). Retrieved from: https://www.jetro.go.jp/ext_images/_News/releases/2021/69b41fe59a5b2299/rp_firms_asia_oceania2020.pdf
KPMG. (2021). Positive Development for German Businesses in China and High Expectations for EU-China Investment Agreement. Retrieved from: https://home.kpmg/de/en/home/media/press-releases/2021/02/business-confidence-survey.html
Lai, P. (2021). The Evolution of Supply Chain in China's Post Pandemic Era. Retrieved from: https://www.amcham-shanghai.org/en/article/insight-magazine-evolution-supply-chain-chinas-post-pandemic-era
Stanley, C. (2021). Multinational Supply Chains in a Post-Pandemic China. Retrieved from: https://www.chinabusinessreview.com/multinational-supply-chains-in-a-post-pandemic-china/
Tieying, M. (2020). Understanding China: Post-pandemic state of the supply chain. Retrieved from: https://www.dbs.com/aics/templatedata/article/generic/data/en/GR/052020/200520_insights_understanding_china.xml
US-China Business Council. (2020). Member Survey. Retrieved from: https://www.uschina.org/sites/default/files/uscbc_member_survey_2020.pdf