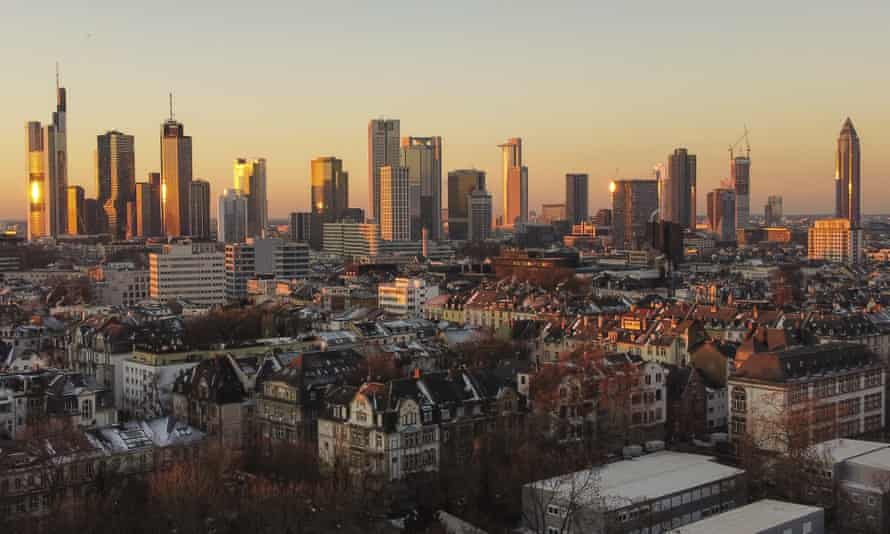 VALLETTA, July 15 (Xinhua) -- Fueled by vaccination campaigns, the European economy started to rebound in the second quarter of this year, and is expected to recover faster than expected for the whole year.
Nevertheless, economists remain concerned over the possible emergence of vaccine-resistant strains of COVID-19, as a recovery depends largely on Europe's ability to keep the pandemic under control.
RECOVERY STARTS
Figures published by the European Center for Disease Prevention and Control showed that as of July 4, an average of 65.1 percent of adults in the European Union and European Economic Area had received at least one vaccine dose.
A rebound in consumption, especially in the service sector, was witnessed first thanks to the easing of sanitary measures.
Economic growth in both the 27-member EU and the 19-member eurozone would expand by 4.8 percent this year, according to the Summer 2021 Economic Forecast, presented by European Commissioner for Economy Paolo Gentiloni on Wednesday.
Major economies such as Germany, France, Italy and Spain would achieve a GDP growth of 3.6 percent, 6 percent, 5 percent and 6.2 percent, respectively, in 2021, according to the Summer 2021 Economic Forecast.
The British economy has seen a strong recovery. "We expect the economy to grow by 6.6 percent this year," reads the latest UK Economic Outlook report released by global auditing and consultancy firm KPMG.
The European Central Bank also showed confidence in its monthly economic bulletin report published on June 24, saying that the latest economic data have signaled a bounce-back in services activity and ongoing dynamism in manufacturing production.
French economic growth is set to rise by around 1 percent in the second quarter, the Bank of France said in a document released on Wednesday.
Italy's economic recovery is strengthening and could reach around 5 percent this year, said Ignazio Visco, Italy's central bank chief, at the annual meeting of the Italian Banking Association held on Tuesday.
NextGenerationEU, the EU's historic 750-billion-euro (894 billion U.S. dollars) recovery instrument over the period between 2021 and 2026, also plays an important role in stimulating the European economic recovery.
The European Commission, optimistic that the economic rebound would continue in 2022, forecasts 4.5-percent growth in the EU and the eurozone next year.
UNCERTAINTIES REMAIN
Amid a lifting of restrictions and an economic rebound across Europe, a new wave of coronavirus infections, caused by the highly contagious Delta variant first detected in India, is looming large across the continent.
The variant is regarded as a major threat to economic recovery, as possible emergence of vaccine-resistant strains of COVID-19 could lead to the reintroduction of restrictions, which would curtail activities.
Britain, for instance, reported another 28,773 new coronavirus cases on Tuesday, the highest daily increase since late January, official figures showed. The British government is set to end most coronavirus restrictions on July 19.
The European Central Bank pointed out that uncertainties remain as the near-term economic outlook continues to depend on the course of the pandemic and on how the economy responds after reopening.
Visco also warned that Italy's economic recovery depends strongly on the country's ability to keep the current pace of some 500,000 jabs per day and to "stabilize the containment of infections."
INCREASED TRADE WITH CHINA
Many EU state members predicted a robust increase in international trade this year and next, especially trade with non-EU countries, including China.
In May, Italy's exports to all its major non-EU trading partners increased significantly year-on-year, including a remarkable increase of 55.2 percent to China, Istat's figures showed.
China became the EU's largest trading partner in 2020, and both sides completed seven years of negotiation on a bilateral investment treaty.
The China-Europe freight-train service has so far recorded more than 40,000 trips, with the transported goods valued at over 200 billion U.S. dollars.
Amid the pandemic, the trains have boosted fragile supply chains in Eurasian countries, saved businesses in both China and Europe, and facilitated joint efforts to combat the disease.
China's economic upswing could benefit the mechanical engineering sector in Germany and Switzerland, the German Mechanical Engineering Industry Association said Wednesday, citing a joint study it carried out with the Swiss mechanical engineering association Swissmem and the Berlin-based consultancy Sinolytics.
Source: Xinhua