Hey guys!
I am continuing with my series of stories about inspections. The first time I went to inspect some blankets. Yesterday, I went to my second inspection with our SBE engineer. This time the inspected products were drinking bottles. The factory is located in Taizhou, about a two hour ride away from Ningbo. This time it was a really convenient trip, as the supplier drove us there and back by his own car. I have to say one thing about the cars people own here. I am overwhelmed that all of the cars are really new ones with automatic transmission. It looks like people are wealthier than in Europe! So, I must admit that it was quite a nice trip to the factory. We started from Ningbo around 8 am and were back at 6 pm.
Here is the brief of the inspection:
OBJECTIVE
: To prevent and correct any potential non-conforming goods at the end (FPI at least when 80% is finished) of the production process.
INSPECTED PRODUCTS
: Drinking Bottles, three colors in blue, pink and yellow.
QUANTITY
: 7500 pieces – 2500 pieces each color. For the inspection, the sample size is 200 pieces and the testing quantity is 5 pieces for each color.
Inspecting a water bottle may sound like a really simple task. It is just a bottle with a cork – why would you need to inspect it? When you think more of it, you will realize that it is fairly important to inspect them before shipping. Take an example: What if your company has ordered 10 000 water bottles, and you find out that 5 000 of them have a leakage problem? Or what if the bottle is generally designed for keeping cold water, but then someone keeps hot water there and the rubber on the cork does not bear it?
Below you can see the matters we check during the inspection. For Tests & Measurements, I added the detailed information that are especially tested for water bottles/ shakers:
1. Supplier overview 2. Quantity check 3. Packing details 4. Lot of products found and remaining products 5. Appearance attributes 6. Functional attributes 7. Labels & marks artwork 8. Packing and markings 9. Tests and Measurements
– Sample comparison – Bottle transparency and measures shall be identical to samples
– Check the item for wobbling on a flat surface – The base of the item should not rock or tip over.
– Perform a stability test on a surface inclined to 10 degrees (loaded/empty) – The item should not tip over. We took pictures to show that the product is in the most unfavorable position on the inclined plane.
– There must be no breakage or leakeage – Bottle shall be completely leak proof when lid is tightly closed. Please check by filling with water, shake the bottle and leave it on a dry surface for 30 minutes
– Perform a fatigue test on all adjustable parts. Do this 20 times. Perform the fatigue test by opening and closing the lid – All shall be working fine after test
– Check the fluid capacity (volume) using a weighing method or, if available, a capacity gauge – Record results Kg,grams
– Perform an Adhesive Test for all printing, marking and logo.
– Use 3M tape is possible – No printing stick to the tape.
– Perform a barcode scanning test (if applicable)
10. Workmanship inspection 11. Inspection exit meeting Here are some pictures of our day on the site: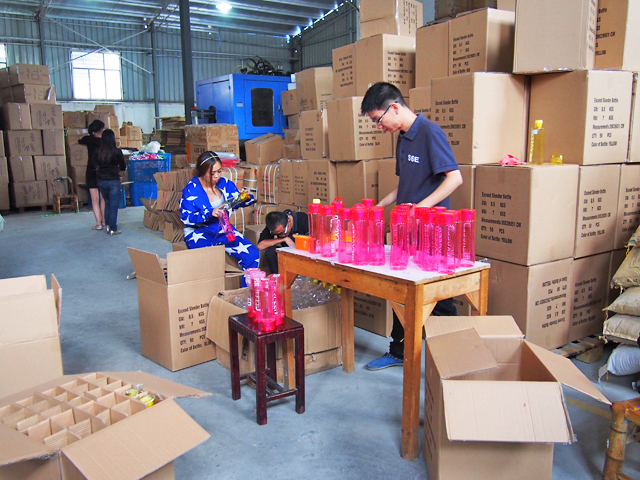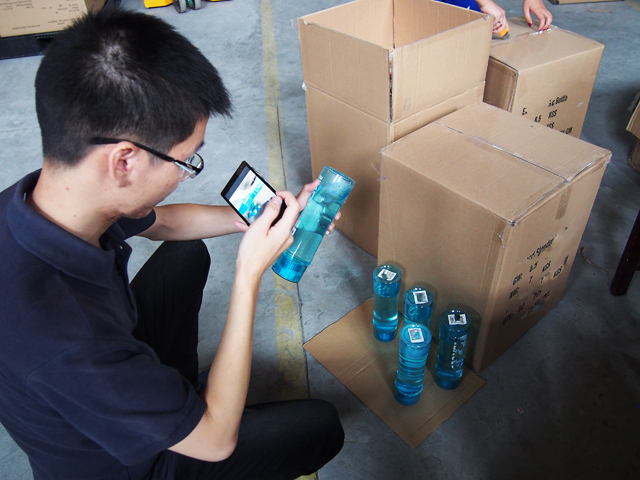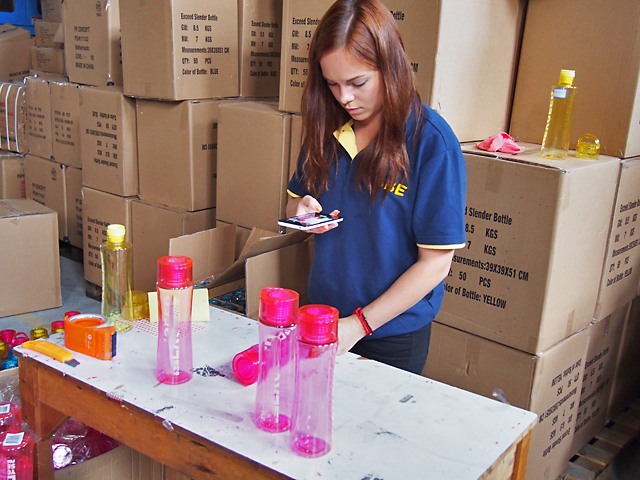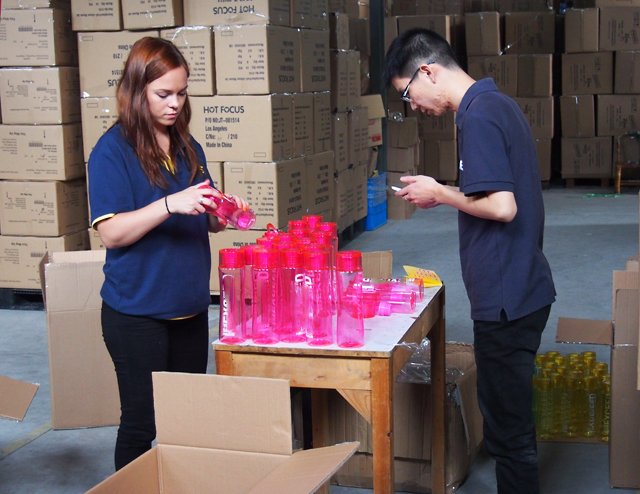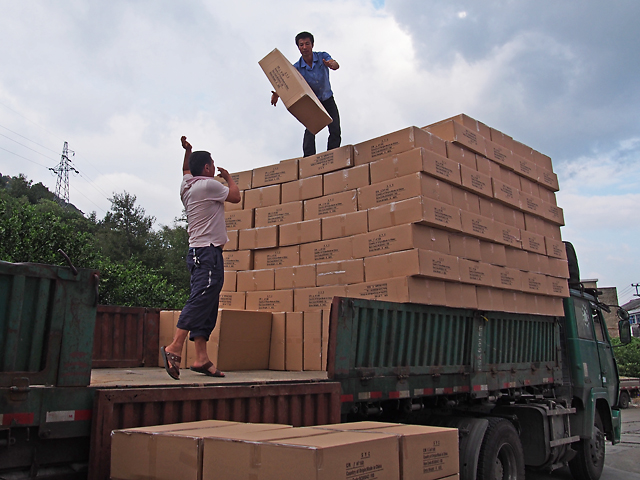 All in all, you might want to know, what were the general remarks and important defects we found.
All the products are finished and packed in the warehouse.
 The bottles are same as the approved samples.
The logo and size are confirmed.
For the workmanship, there are two main problems: – There are bubbles in the bottle cap, found in 30 pieces – There are 'scratches' inside the bottle cap, found in 29 pieces
Here more about stories of inspections later!